Raising Christian Leaders
Texas Tech College Ministry
UPCOMING EVENTS
GET INFO & RSVP
About The Wesley Foundation
The Wesley Foundation is a College Ministry at Texas Tech University.
We exist to raise up the next generation of Christian Leaders.  We do this through helping students connect to God through scripture, worship, and community.  
In light of COVID-19, we have adjusted our programming to help students grow in their faith and connect with other safely.  We'll be adhering to current guidelines to help keep students as safe as we can at any of our events.
I want to get connected
We would love to help you get connect to a Christian Community designed to help you grow in your faith and build a community of friends around you to encourage and support you.
Fill out the following form to stay in the loop of everything going on at the Wesley Foundation.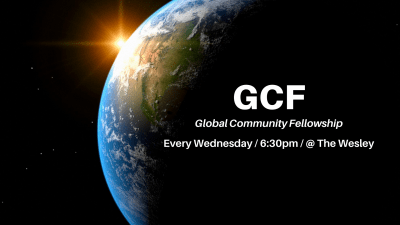 Join us for our international ministry small groups! We meet every Wednesday night at 6:30pm at The Wesley Foundation! 2420 15th Street! Enjoy a meal, fellowship, and a bible study! Hope to see you there!
read more
Wesley On-Line Store
Get your Wesley Gear here today for Christmas and help suppor the Wesley with every purchase you make!