TUESDAYS
6:00PM
7:00pm Meal
Wesley Basement
Freshley is just for Freshman and new students to the Wesley!  We want to help you grow in your faith and in rich Christian community!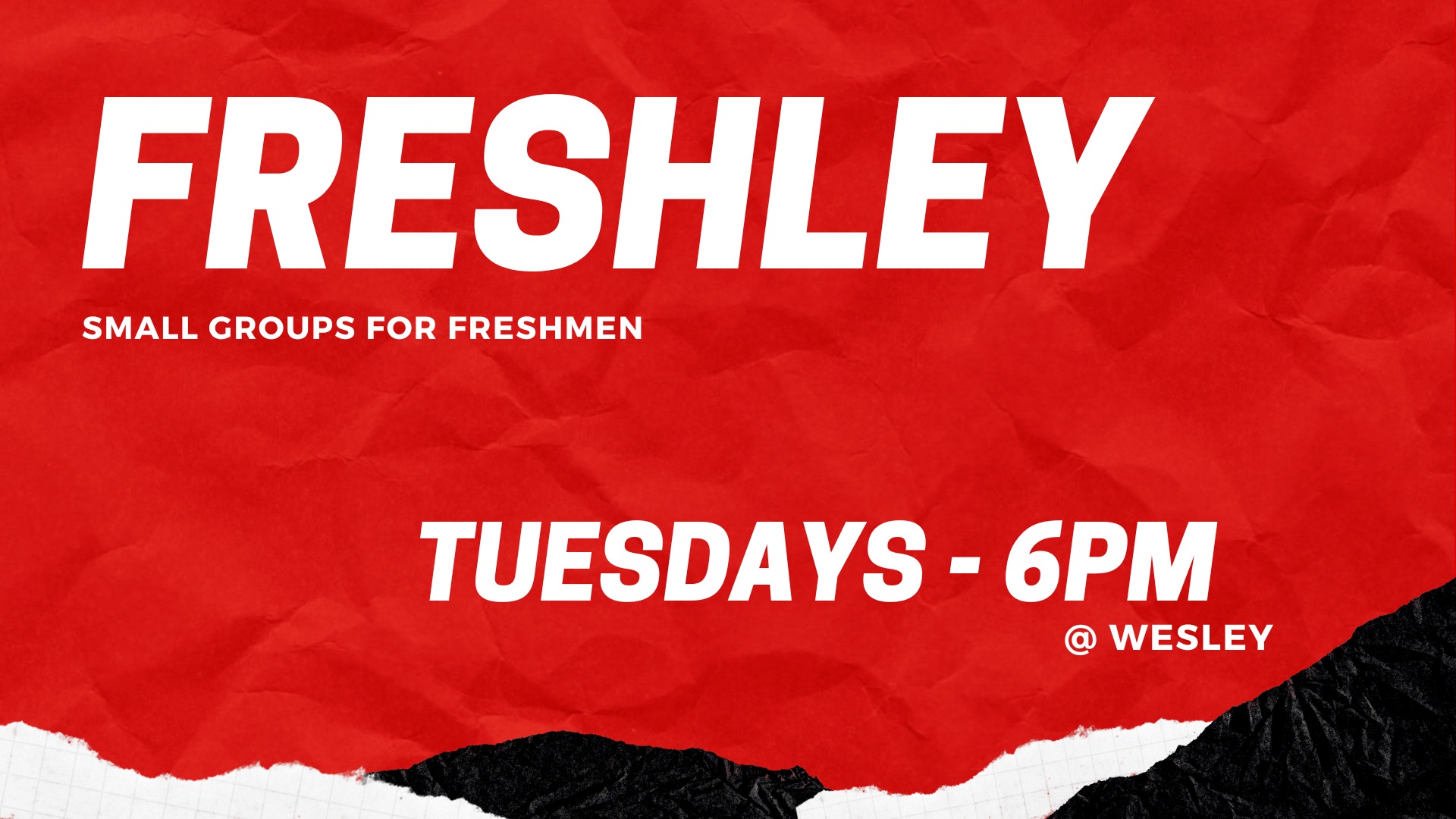 GOD'S WORD
God's word is central to our lives.  We will dig into scripture each week to be encourage & challenged.
SMALL GROUPS
Meet your new best friends, share life, pray for each other, and apply God's truth in your lives together.
Community
Meet your new best friends & live live together on mission.
Worship
Our heart is to lift up the name of Jesus in all aspects of our lives.
Mission
We've all been commissioned to be on mission.
Fun
Events, Retreats,
& Everyday life.
Join us for fun times.