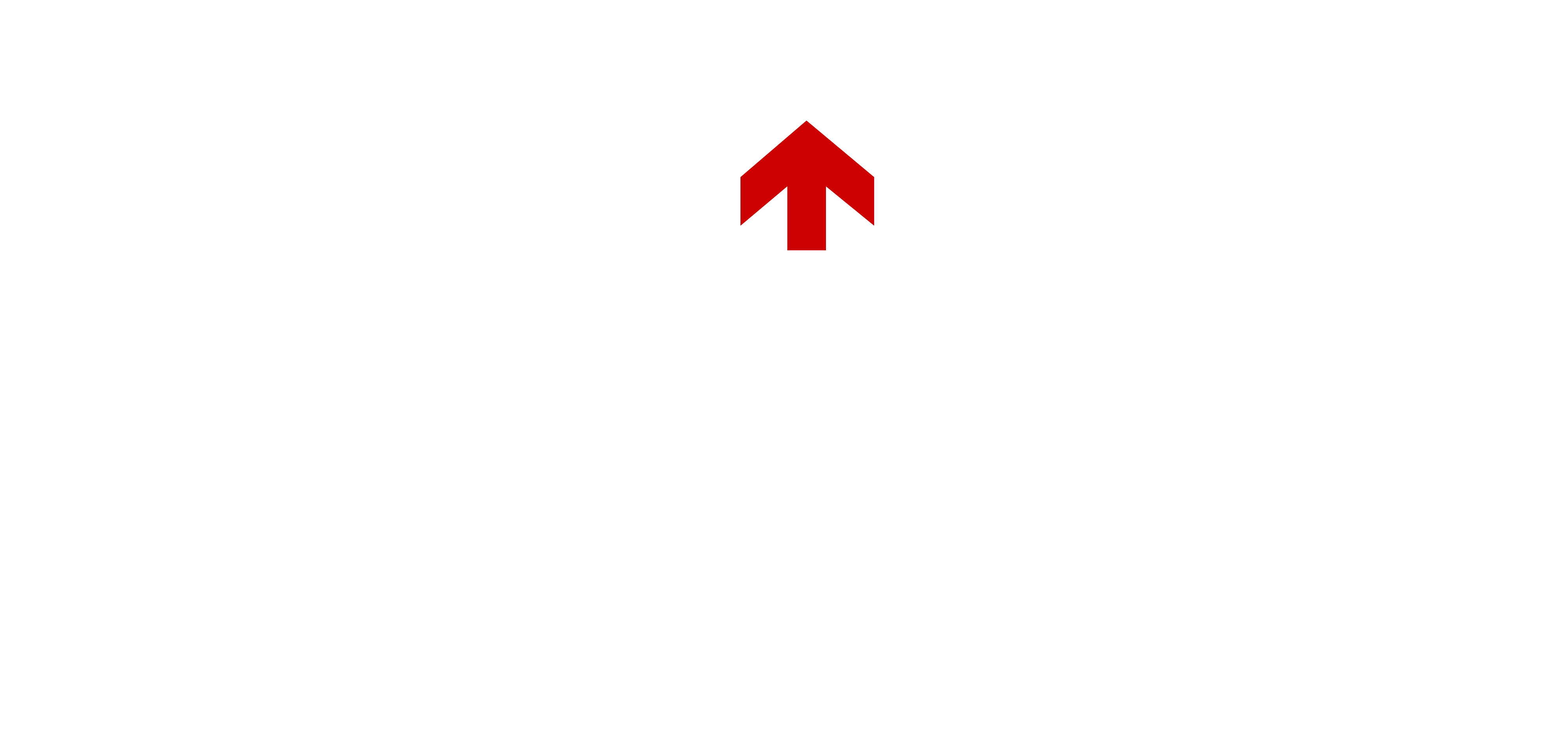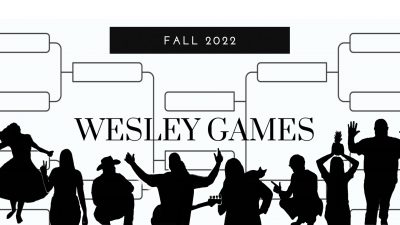 Introducing our Fall 2022 Underground intro series, The Wesley Games! It's an 8-person elimination tournament (7 videos) that will be played at the start of Underground every other week! (Starting August 25th, ending November 17th) Be sure to arrive on time on...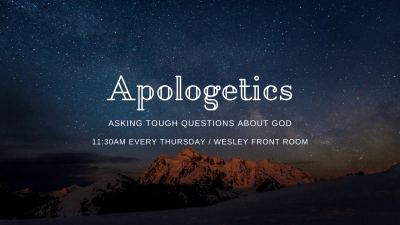 Do you have tough questions about God and about your faith? Bring them on! The Wesley is always a safe place to bring and discuss those questions, but this is a small group dedicated to diving into scripture and digesting these tough questions together! 11:30am in the...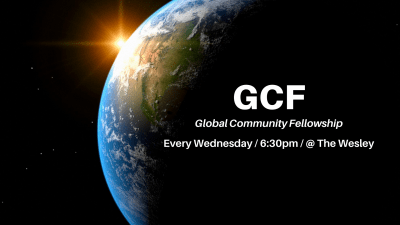 Join us for our international ministry small groups! We meet every Wednesday night at 6:30pm at The Wesley Foundation! 2420 15th Street! Enjoy a meal, fellowship, and a bible study! Hope to see you there!
Assistant Financial Manager
Assistant Financial Manager
Looking for a new Assistant Financial Manager to join our staff team at Saint Stephen in Amarillo, TX. This is a part time position – up to 29 hours per week. Competitive salary based on experience. Benefits Include: paid time off, paid holidays, group life insurance, and matching pension benefits. Required qualifications: professional software based […]
FIRST UNITED METHODIST TUES THURSDAY PRESCHOOL
FIRST UNITED METHODIST TUES THURSDAY PRESCHOOL
WE ARE LOOKING FOR TEACHERS TO WORK TUES AND THURS FROM 8:00 TO 5:30. HOURS CAN BE SLIGHTLY FLEXIABLE. WE ARE LOCATED AT 1411 BROADWAY. APPLICANT WILL BE WORKING WITH CHILDREN RANGING FROM BIRTH TO 4 YEARS. WE OPERATE THROUGH THE SUMMER. PLEASE CONTACT CASSANDRA THROUGH EMAIL AT CMCDONALD@FUMC.COM OR CALL 806-763-4607
First Kids PDO
Hiring Teachers for Children – Birth to 5 years Tues & Thurs 8:30 to 5:30 1411 Broadway cmcdonald@fumc.com 806-763-4607 Ext. 217 Cassandra McDonald
Summer Job @ Horse Camp
I wanted to share with you about a unique ministry opportunity at Rawhide Ranch, a wild west, residential, kids' camp located in Bonsall, CA. We are not Bible Camp, and we are not Church Camp. We are a "horse camp." Hundreds of kids will come to Rawhide this summer who would never attend a Bible […]
Buckhorn Christian Camp
Summer positions! Counselor, Kitchen Staff, Hospitality, etc.. Apply at this Link and for more information http://www.buckhorncampco.org/employment.html
Join the RRO Crew @ TTU!
We want you to join the RRO Crew! – Applications are now available – don't miss out! Does you want to make a lasting impact on campus, share TTU school pride, and work in a fast-paced environment this summer? Red Raider Orientation is looking for Crew Members to help new incoming students transition to Texas […]
We Are Hiring Nursery Workers
We Are Hiring Nursery Workers
St. Luke's Church – Various days & nights Sunday morning & afternoon, Tuesday, Wed. & Thurs. nights Occasional Fri. Night or Saturday Text D'Lea Jordan for info. 806-500-8111
Afterschool Childcare Provider Needed
Afterschool Childcare Provider Needed
Wolfforth United Methodist Church is looking for fun, energetic people who enjoy working with school age students after school Monday – Friday from 2:30 – 6:00. Flexible scheduling available. If interested, please contact Regina Girdner @ regina@wolfforthumc.org
Rooms for rent
Brand new townhome in North West Lubbock has Two unfurnished bedrooms, each with its own private bath $550 + Utilities. Two car garage and cute patio. Please contact Deborah Sellers 281-630-9406
Honey Ham Jobs
Glazed Honey Ham Company 3424 82nd St. We are hiring for the holidays! Sandwich Counter, Office, Warehouse, USDA & more! Email bethany@honeyham.com for questions or for an application or stop by! We look forward to hearing from you!!
Kingdom Come Ministries Internship
Kingdom Come Ministries Internship
Kingdom Come Ministries is hiring interns. Inner City Mission Work with Kids & Families 10 hours per week. $15 per hour. Tuesdays & Thursdays 12pm to 5pm Interested? Email Leslie Roach, leslie@kingdomcomelubbock.org or 806-544-9464 for more info www.kingdomcomelubbock.org Check us out on Facebook @kingdomcomebus
Hiring Student Ministry Associate Director
Hiring Student Ministry Associate Director
My name is Joseph Patty, and I am the director of Student Ministry at Chapelwood UMC in Houston. A girl on my team moved out of town, so I'm looking to hire a new Associate Director. We are looking for someone who deeply loves Jesus, displays the fruit of the Spirit, engages in relational discipleship, […]
Nursery Workers
Aldersgate Churchin need of Nursery Workers. Sunday Mornings and a few evenings throughout the week. Super flexible hours. Text Emily Fisher at 806-368-2373
Part Time Positions Available
Part Time Positions Available
"Kid's Kingdom" a ministry located at St. Matthew's Church Monday thru Friday 2 to 6 pm Evenings & Weekends Off! 791-KING 5832 50th St. Qualifications: Hard working, high energy, loving & team player! Apply Today at: kidskingdomlbk.com
After School Care Teachers
After School Care Teachers
AFTER SCHOOL CARE TEACHERS St.Luke's UMC Southwest Campus Hours: 2:30-6:00 Mon-Fri. Sept- end of May. Off for Spring Break Responsibilities: supervise elementary age students, assist with homework, supervise snack time and recreation. Salary:$9.70 hr Send inquires or resumes to Toni Hancock, thenoni@me.com
Director of After School Care
Director of After School Care
Director of After School Care for St. Luke's United Methodist Church Southwest Campus. Hours 2:30-6:00pm Monday – Friday, August-May Off for Spring Break Responsibilities: Supervise students ages 5-11 after school, supervise and hire young adult teachers, order supplies and snacks, financial responsibilities, record keeping necessary for supervision of the school , and promote good public […]
Director of Family Life & Missions
Director of Family Life & Missions
First United Methodist Church of Stanton Texas is currently seeking a Director of Family Life & Missions. Please go to our website www.stantonumc.com for more information or email briana@stantonumc.com
Contemporary Worship Leader
Contemporary Worship Leader
FUMC Littlefield Littlefield, TX Summary Play guitar or piano and lead contemporary worship group for 11:00 service as well as practice with the group one day a week. Job is part time unless there is someone wanting to do this position as well as work in developing a youth group. Contact Pastor Danny Sanders pastordanny315@gmail.com
Stretch -n- Grow
Part-Time Job or Internship with Full Time Fun! Pay is $11-$13/hour Preschool Coach: We cater to working families by offering our classes year round at local childcare centers. Our Fitness, Dance, Sports and Music Divisions are looking for fun, engaging and energetic PART TIME instructors (6-12 hours/week) to join our team of instructors providing high […]
Nursery Hiring
My name is Taylor Zen and I am the Nursery Director at First United Methodist Church here in Lubbock. I am wanting to hire a few nursery workers to work Sunday mornings and some church events for this Fall semester. They would be providing childcare for kids aged infants to Kindergarten. If interested, reach out […]
Add Your Own At: www.ttuwesley.org/requests