Thanks for Checking In!  You are all set!
Upcoming Sign Ups & Events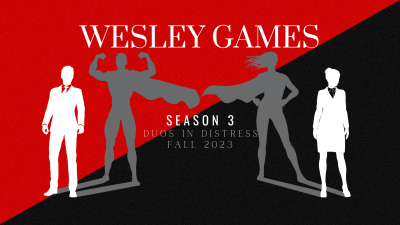 Coming Fall 2023, the game series that you have come to know and love gets bigger! 8 teams, 16 people, all battling it out to be the Wesley Games Season 3 champion! Filming will occur before the end of the Spring semester! Stay tuned to the Fall to see who comes out...
read more